H.B. Milligan had a great start at Off the Shelf Books, Geneva, Switzerland on June 29th at 6:30 PM -- www.offtheshelf.ch

Quite a few people braved a heavy thunderstorm to come to the signing. The author enjoyed meeting and chatting with everyone and thanks Helen Stubbs and Aurélia Cochet, owners of Geneva's only English-language bookstore, for organizing this event.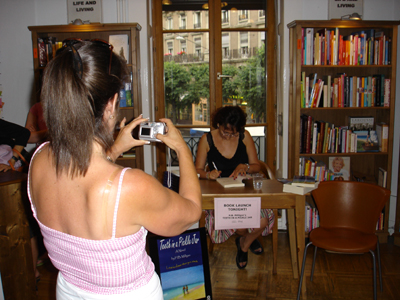 ---
July 10, 2005
After a successful signing at Circle Books in Sarasota FL Helena braved the rain and high winds of Hurricane Dennis (a very bad hair day, as you can see on the pic) to sign her books at the Beachhouse in Bradenton Beach. She was amazed when three people said they drove over two hours from Marco Island just to have a copy of the book signed!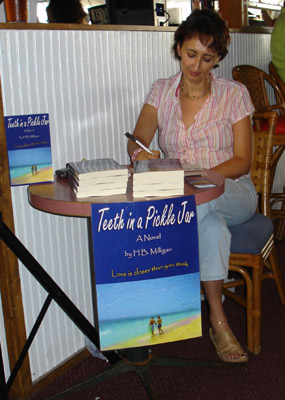 ---
October 11, 2005
Helena talked about her book to the Red Hat Ladies of Tara Woods, at a lunch in Punta Gorda FL She thanks everyone for a warm welcome.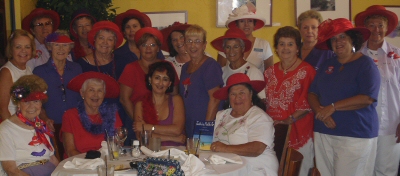 ---
October 13, 2005

Helena was interviewed by host Cliff Roles on WIBQ-AM, "Talk of the Suncoast."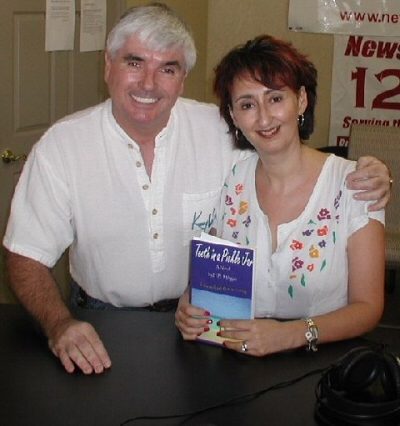 ---
January 3, 2006

Helena started off the New Year with a presentation at the Manatee Public Library in Bradenton FL. The talk was filmed for METV, Manatee county's educational TV channel.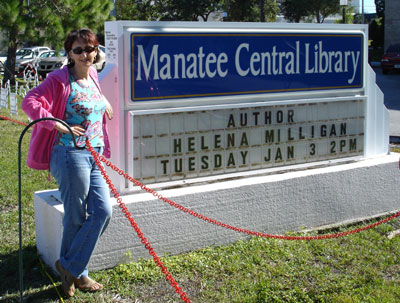 ---
February 17, 2006

Helena made an appearance at the Bayfront Recreational Center on the beautiful Longboat Key, FL.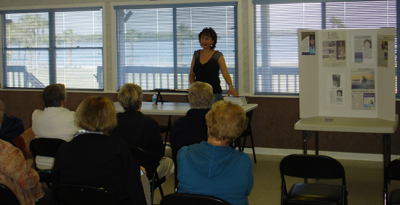 ---
April 12, 2006

Helena signs her books after speaking at the meeting of Tampa Woman's Club, Tampa FL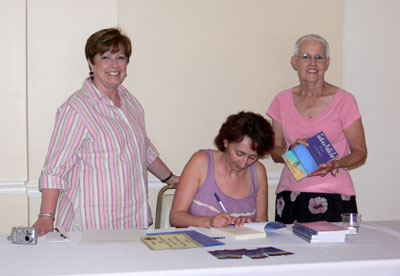 ---
April 21, 2006

"Teeth in a Pickle Jar" was the April selection of the The Book Club of Bradenton FL. Helena (in the middle, in pink top) dropped by to answer questions about her award-winning novel.

---
September 19, 2006
Book signing at American Women's Club of Liechtenstein, Buchs, Switzerland,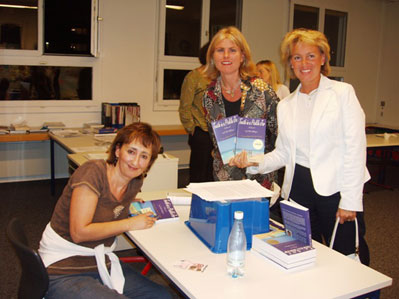 ---
April 19, 2007
Helena spoke and signed books at Temple Terrace Junior Women's Club in Tampa FL